Spring Salmon Charters From St. Joseph, Michigan
Lake Michigan | April 14th – May 16th, 2023
The springtime salmon fishing in St. Joseph, Michigan is second to none. As the waters begin to warm in the spring, baitfish flock to these waters, bringing the predator fish with them. During this time charter fishing is phenomenal from all of southern Lake Michigan, especially the port of St Joseph. The warm outflow from the St Joseph River and the Cook Power Plant draw large schools of fish from all around Lake Michigan. Large catches of Coho and King salmon are common, as well as great numbers of Lake Trout, Steelhead, & Brown Trout. But with the short season and low prices, dates don't last long, don't miss out on this amazing fishery!
Dock Location
Pier 1000 Marina
1000 Riverview Drive
Benton Harbor, Michigan 49022
Directions »
St. Joseph / Benton Harbor, MI
Local Accommodations
Morning Charter Rates 
7 Hours or Limit Catch
1-4 People $750
5 People $850
6 People $950
Morning Trips Leave at 6:00 AM
Fish Cleaning Included
Afternoon Charter Rates
5 Hours or Limit Catch
1-4 People $650
5 People $725
6 People $800
Afternoon Trips Leave at 2:30 PM
Fish Cleaning Included
Fishing Report – 2022 in Review
We began our season patrolling the shallow waters for Coho Salmon, and for the most part we were rewarded with great catches. As the water began to warm, we transitioned more to the offshore waters and targeted a mixed bag of different species. Although we never experienced quite the banner King Salmon fishing that we had in the previous few seasons, we did manage nice  mixed catches of Coho Salmon, Lake Trout with a few King Salmon and Steelhead thrown in. This has become a very popular and busy time for us and dates are limited due to our short season, don't wait too long to book your trip!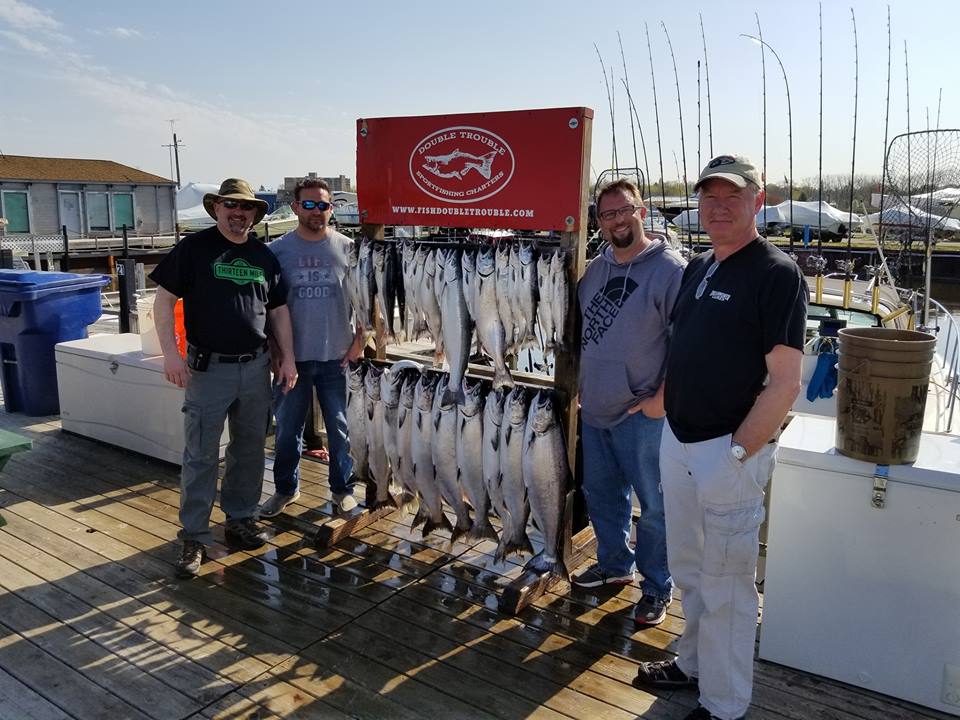 Have Questions
We can help! Use the contact form on the right to get in touch with us!