Spring Salmon Charters From St. Joseph, Michigan
Lake Michigan | April 11th – May 19th, 2020
The springtime salmon fishing in St. Joseph, Michigan is second to none. As the waters begin to warm in the spring, baitfish flock to these waters, bringing the predator fish with them. During this time charter fishing is phenomenal from all of southern Lake Michigan, especially the port of St Joseph. The warm outflow from the St Joseph River and the Cook Power Plant draw large schools of fish from all around Lake Michigan. Large catches of Coho and King salmon are common, as well as great numbers of Lake Trout, Steelhead, & Brown Trout. But with the short season and low prices, dates don't last long, don't miss out on this amazing fishery!
Dock Location
Brian's Marina
340 Industrial Court
St. Joseph, Michigan 49085
Directions »
St. Joseph / Benton Harbor, MI
Local Accommodations
Morning Charter Rates 
7 Hours or Limit Catch
1-4 People $600
5 People $675
6 People $750
Morning Trips Leave at 6:00 AM
Fish Cleaning Included
Afternoon Charter Rates
5 Hours or Limit Catch
1-4 People $500
5 People $550
6 People $600
Afternoon Trips Leave at 2:30 PM
Fish Cleaning Included
Fishing Report – 2018 in Review
2018 was certainly a year to remember from St Joe. Fishing was fantastic for King Salmon during the month of May, with limit catches of arm testing, tackling busting Kings up to and over 20 lbs being the norm. Along with the great King Salmon fishing, there was also great action for Coho Salmon and Lake Trout, along with a few Steelhead mixed in. While it would be a stretch to expect the same phenomenal King Salmon fishing in 2019, we can certainly expect there to be good fishing for a variety of species. We hope you'll join us!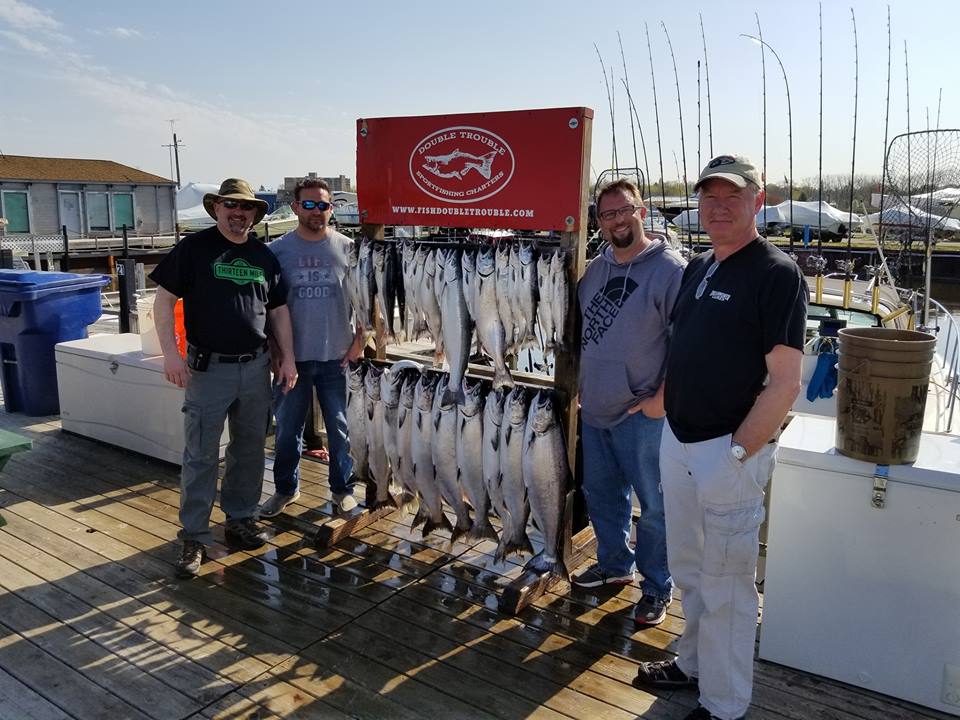 Have Questions
We can help! Use the contact form on the right to get in touch with us!
Charter fishing is what we do!