Spring Salmon Charters From St. Joseph, Michigan
Lake Michigan | April 10th – May 18th, 2021
The springtime salmon fishing in St. Joseph, Michigan is second to none. As the waters begin to warm in the spring, baitfish flock to these waters, bringing the predator fish with them. During this time charter fishing is phenomenal from all of southern Lake Michigan, especially the port of St Joseph. The warm outflow from the St Joseph River and the Cook Power Plant draw large schools of fish from all around Lake Michigan. Large catches of Coho and King salmon are common, as well as great numbers of Lake Trout, Steelhead, & Brown Trout. But with the short season and low prices, dates don't last long, don't miss out on this amazing fishery!
Dock Location
Brian's Marina
340 Industrial Court
St. Joseph, Michigan 49085
Directions »
St. Joseph / Benton Harbor, MI
Local Accommodations
Morning Charter Rates 
7 Hours or Limit Catch
1-4 People $650
5 People $725
6 People $800
Morning Trips Leave at 6:00 AM
Fish Cleaning Included
Afternoon Charter Rates
5 Hours or Limit Catch
1-4 People $550
5 People $625
6 People $700
Afternoon Trips Leave at 2:30 PM
Fish Cleaning Included
Fishing Report – 2020 in Review
Not surprisingly our 2020 season got off to a rough start. Due to the Covid-19 pandemic we weren't able to begin our season on time in mid-April. It wasn't until the 2nd week of May that we are able to resume operations and begin our season. Despite the late start, the fishing was very productive in St Joe during our short time there. The Coho Salmon had mostly moved on by the time we arrived, but the fishing for Lake Trout and King Salmon was good to great. As the fishing on Lake Michigan has changed and evolved over the past decade, one constant has endured; the spring fishing has remained productive for a variety of species. We're hoping this trend continues into 2021 and beyond. Dates are limited and this has become a very popular time of the year for us, don't wait too long to book your trip!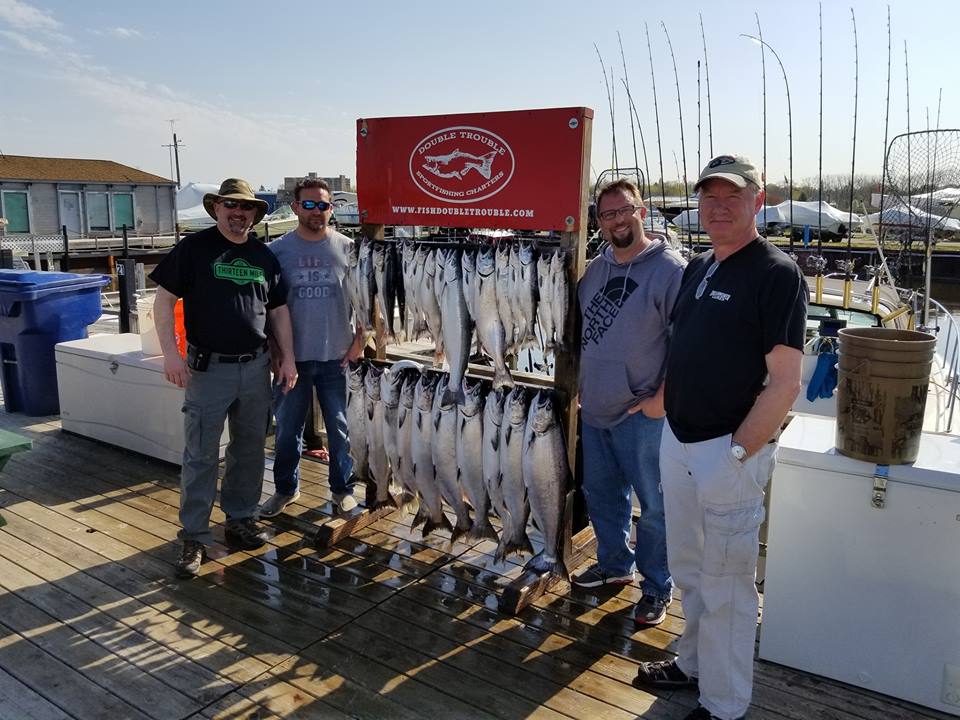 Have Questions
We can help! Use the contact form on the right to get in touch with us!
Charter fishing is what we do!