Salmon Fishing Charters From Ludington, Michigan
Lake Michigan | July 22nd – Sept. 3rd, 2023
Ludington has been proven year in and year out to be one of Michigan's top charter fishing destinations. Charter boats from Ludington routinely rank near the top for catch rate across the eastern Lake Michigan shoreline. To go with the typically great King Salmon fishery, good fishing exists for Coho Salmon, Lake Trout, and Steelhead in the area. Along with that, the scenery is breathtaking, with beautiful sunsets, sandy beaches, and numerous local attractions; You can't go wrong when choosing Ludington for your next charter fishing trip or vacation getaway!
Dock Location
Pere Pointe Marina
1008 S. Washington Ave
Ludington, MI. 49431
Directions »
Ludington, Michigan
Local Accommodations
7 Hour Charter Rates 
1-4 People $750
5 People $850
6 People $950
Morning Trips Leave at 5:00 AM
One trip daily
Fish Cleaning Included
Fishing Report – 2021 in Review
It isn't a secret that the salmon fishing on Lake Michigan has been tougher in recent seasons. We went into to 2021 with similar expectations that we had in years past. The somewhat easy catches of King Salmon had been replaced with lesser quantities but with drastically larger fish. But those expectations were vastly exceeded though. Fishing in Ludington during the 2021 season was good to great on most days. Catches of both King Salmon and Coho Salmon were plentiful on most trips along with some Lake Trout and Steelhead mixed in. Along with that the size of the adult fish was as good or better than in recent years, in fact a Great Lakes record King weighing nearly 48 pounds was taken during the season in Ludington! With such a turbulent ride over the past decade, it's impossible to predict what 2022 will bring us. But as always we'll be there doing our best to bring our clients into the best action. We hope you'll join us!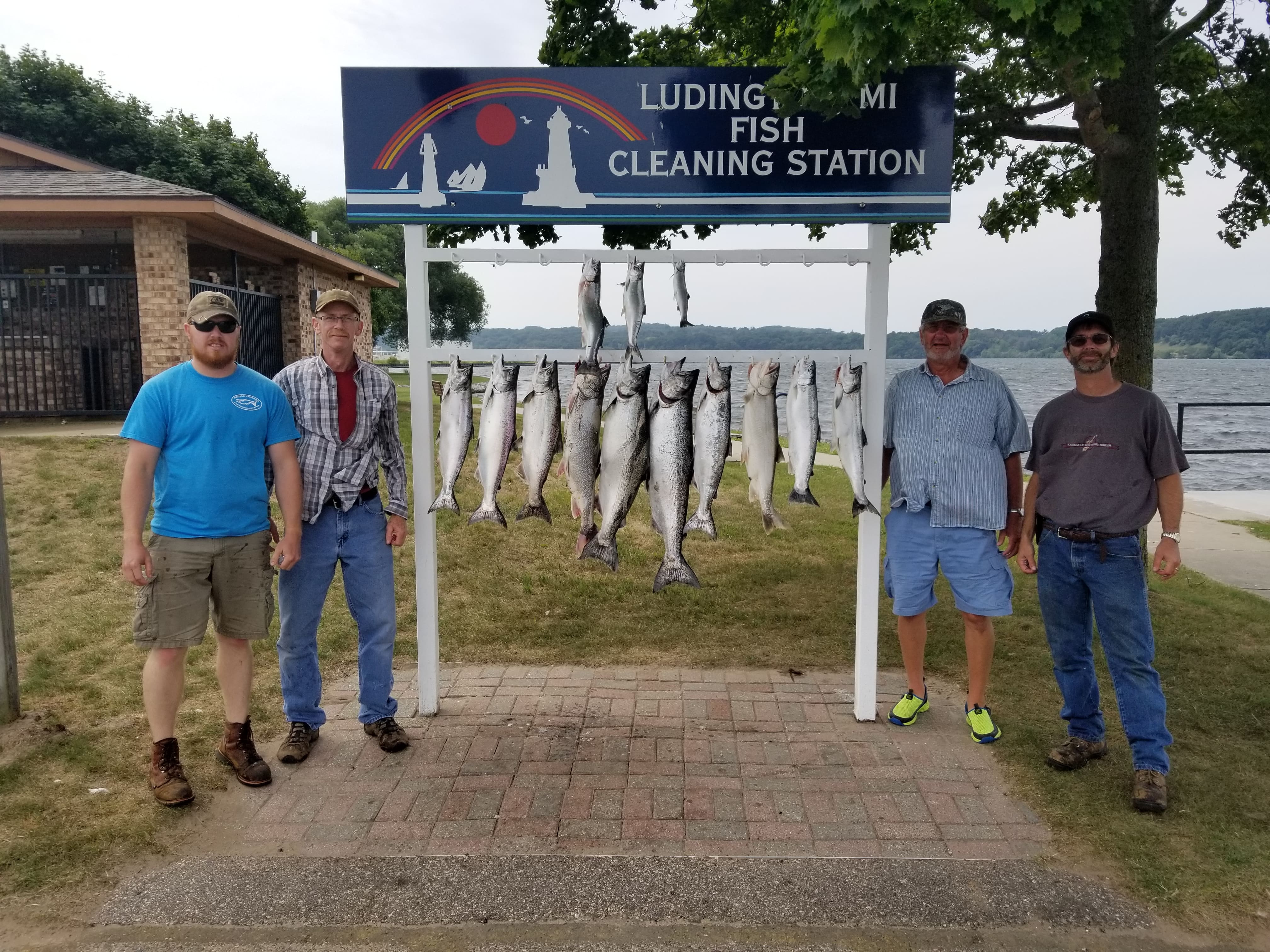 What our salmon anglers are saying…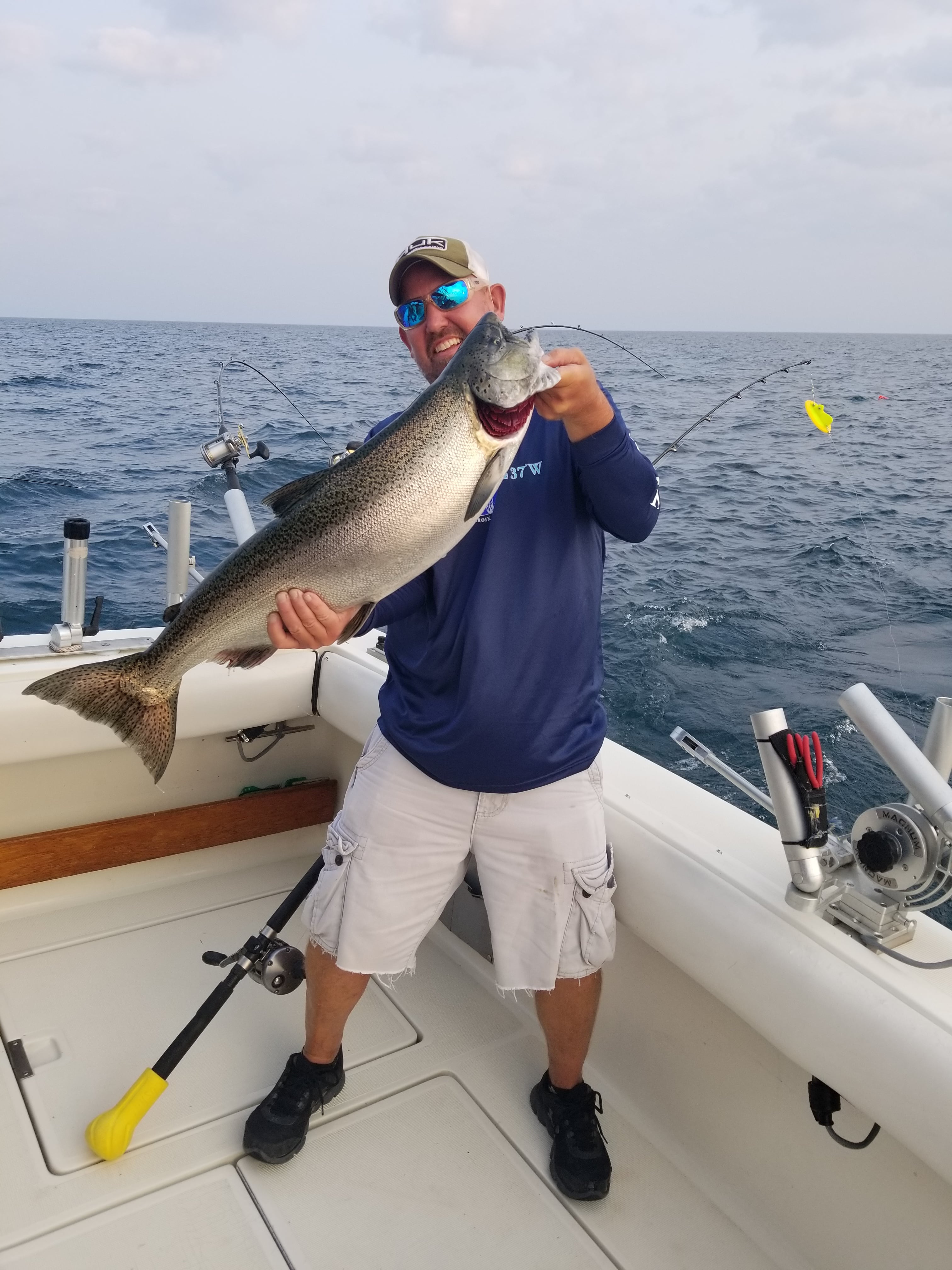 "Exceeded expectations! I wasn't confident about how many salmon we might be going home with, but we were pleasantly surprised and I owe much of that to our captain, Jason. Jason's humility, professionalism and knowledge impressed us all! This will be a new annual tradition for my family; we're bringing our boys back next year! I highly recommend Double Trouble to anyone out there looking for a new fishing experience! 10/10"
– Kelly C.
Have Questions
We can help! Use the contact form on the right to get in touch with us!