Lake Erie Walleye Charters From Monroe, Michigan
Bolles Harbor | May 18th – July 11th, 2023
Lake Erie's Western Basin has been dubbed the "Walleye Capital of the World" because of its amazingly large walleye population. Limit catches of "eater sized" walleye are common on our charters throughout the late spring and early summer with a few trophy sized fish mixed in. As the fish school up to feed during the summer, we follow them using advanced trolling techniques to ensure that our clients are always in the middle of the hottest walleye fishing action on Lake Erie. Whether the best fishing is near Monroe, Toledo Beach, Luna Pier, or in Ohio waters, you can be sure that we will travel across the lake to put you on top of the best fishing action!
Dock Location
Anglers Fish Camp
14160 Laplaisance Rd.
Monroe, Michigan 48161
Directions »
Bolles Harbor
Local Accommodations
Standard Charter Rates 
5 Hours or Limit Catch
1-4 People $600
5 People $700
6 People $800
2 Trips Run Daily
Morning Trips Leave at 6:00 AM
Afternoon Trips Leave at 1:00 PM
Fish Cleaning Included
Extended Charter Rates
7 Hours or Limit Catch
1-6 People $900
*Weekdays Only
*By Special Request Only
Fish Cleaning Included
Fishing Report – 2022 in Review
We can't say much about the walleye fishing on Lake Erie that hasn't already been said. With a nearly decade long string of banner walleye hatches, the fishing just continues to be fantastic. The 2022 season brought great success with the majority of our charters ending in limit catches of walleye with most fish in the 15-22 inch range. Along with that, we also had to sort through a large amount of undersized fish during most trips, showing that the fishing in the coming years should continue to be fantastic.  We hope you'll join us in 2023, click here to book your trip today!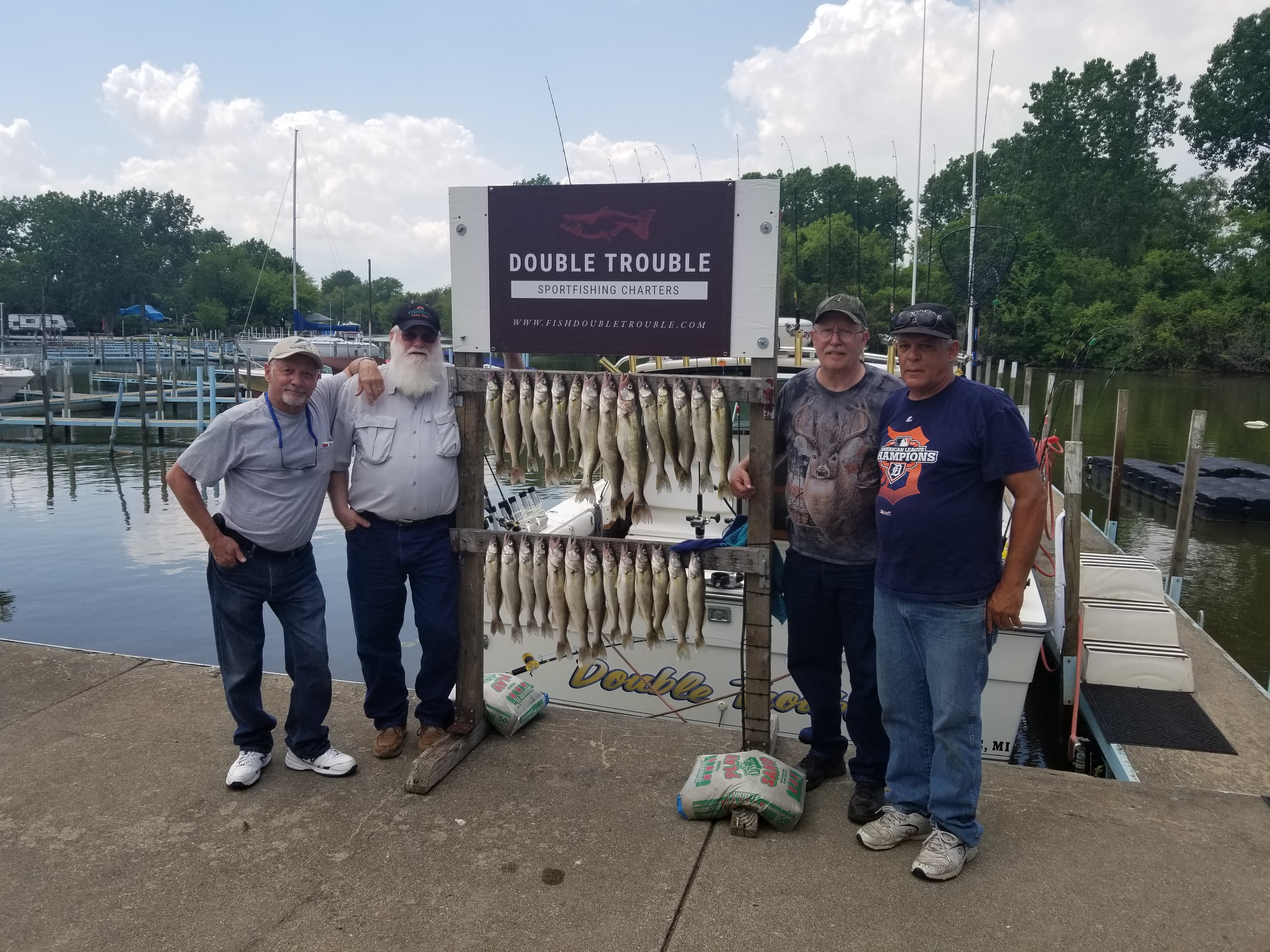 Have Questions
We can help! Use the contact form on the right to get in touch with us!