Lake Erie Perch Fishing Charters | Monroe, Michigan
Bolles Harbor | Sept. 10th – Oct. 20th, 2021
The perch fishing in Lake Erie is some of the finest in the world.  As the weather cools, these tasty fish begin feeding heavy to prepare for the upcoming winter and spring spawning season Perch fishing offers us one more opportunity to get out and enjoy some time on the water, before the snow flies and winter sets in. Don't miss out on the great perch fishing that Lake Erie has to offer!
Dock Location
Anglers Fish Camp
14160 Laplaisance Rd.
Monroe, Michigan 48162
Directions »
Bolles Harbor
LOCAL ACCOMMODATIONS
Standard Charter Rates 
6 Hours or Limit Catch
1-6 People $550
Morning Trips Leave at 7:00 AM
One Trip Daily
Fish Cleaning NOT Included
Extended Charter Rates
8 Hours or Limit Catch
1-6 People $700
Fishing Report – 2020 in Review
After a very tough perch season in 2019, we really didn't know what to expect with the perch fishing on Lake Erie in 2020. Despite these uncertainties, we were pleasantly surprised with some good fishing over the course of our season. While it was far from an automatic slam dunk, the fishing was very much improved over the lackluster results of 2019. Some days we struggled but on some days we had very productive, fast paced action that yielded heavy coolers. We're hopeful that last season's successes will lead us to more good perch fishing in 2021. We hope you'll be there to join us!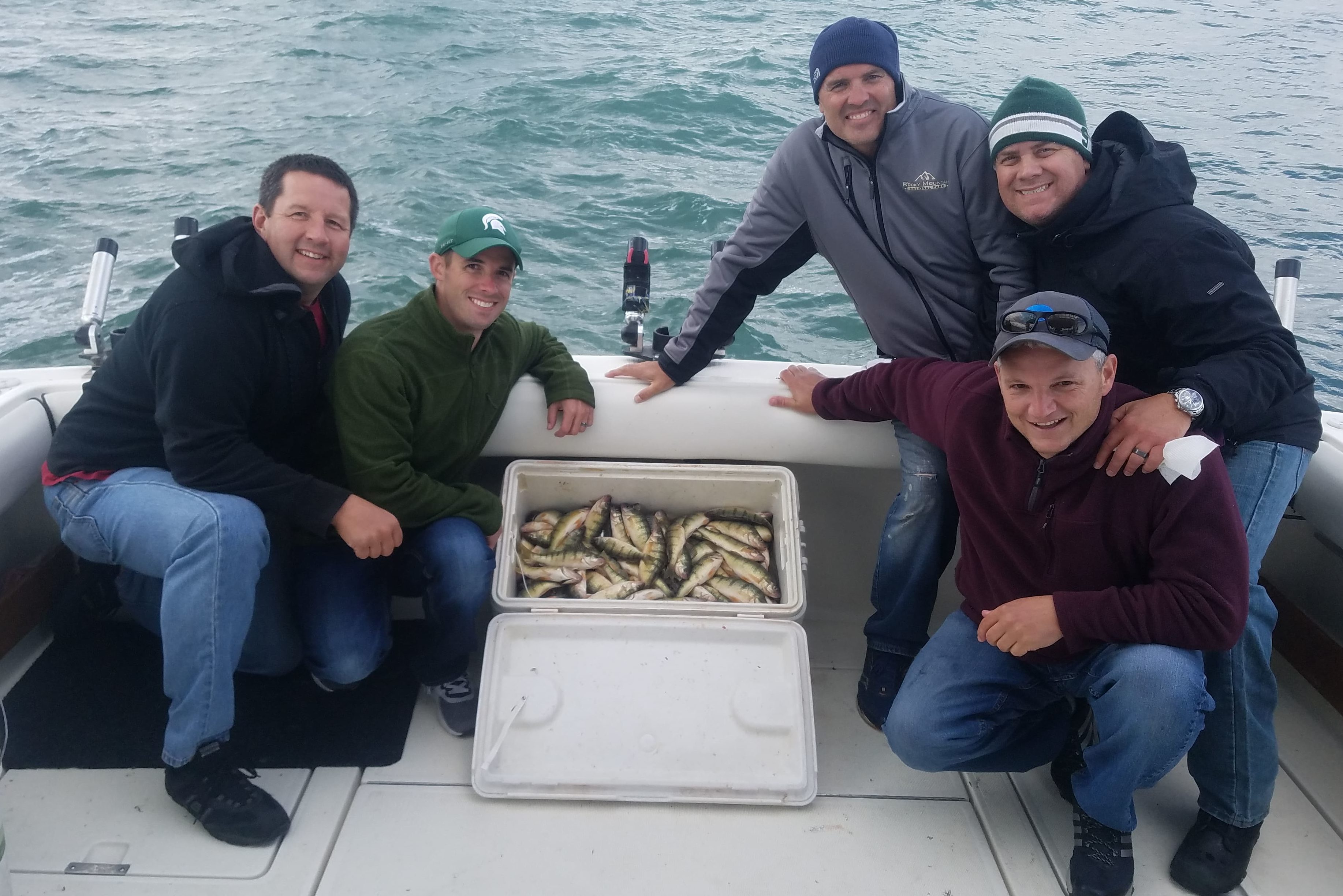 Have Questions
We can help! Use the contact form on the right to get in touch with us!
Charter fishing is what we do!