Lake Erie Perch Fishing Charters | Monroe, Michigan
Bolles Harbor | Sept. 6th – Oct. 20th, 2020
The perch fishing in Lake Erie is some of the finest in the world.  As the weather cools, these tasty fish begin feeding heavy to prepare for the upcoming winter and spring spawning season Perch fishing offers us one more opportunity to get out and enjoy some time on the water, before the snow flies and winter sets in. Don't miss out on the great perch fishing that Lake Erie has to offer!
Dock Location
Anglers Fish Camp
14160 Laplaisance Rd.
Monroe, Michigan 48162
Directions »
Bolles Harbor
LOCAL ACCOMMODATIONS
Standard Charter Rates 
6 Hours or Limit Catch
1-6 People $540
Morning Trips Leave at 7:00 AM
One Trip Daily
Fish Cleaning NOT Included
Extended Charter Rates
8 Hours or Limit Catch
1-6 People $700
Fishing Report – 2018 in Review
Perch fishing was certainly different in 2018 than it had been in prior years. For the past several seasons we had gotten spoiled with fast paced action and quick limit catches, but that wasn't the case this season. Sure we had our days where we landed on a school of hungry perch, but those days were few and far between. Most days were spent searching different locations for active schools of fish and usually we were lucky enough to bring home a great catch. With great yellow perch hatches over the past several years, I would expect fishing to return to the aforementioned 'easy' form that we experienced in prior years. We hope you'll join us in 2019!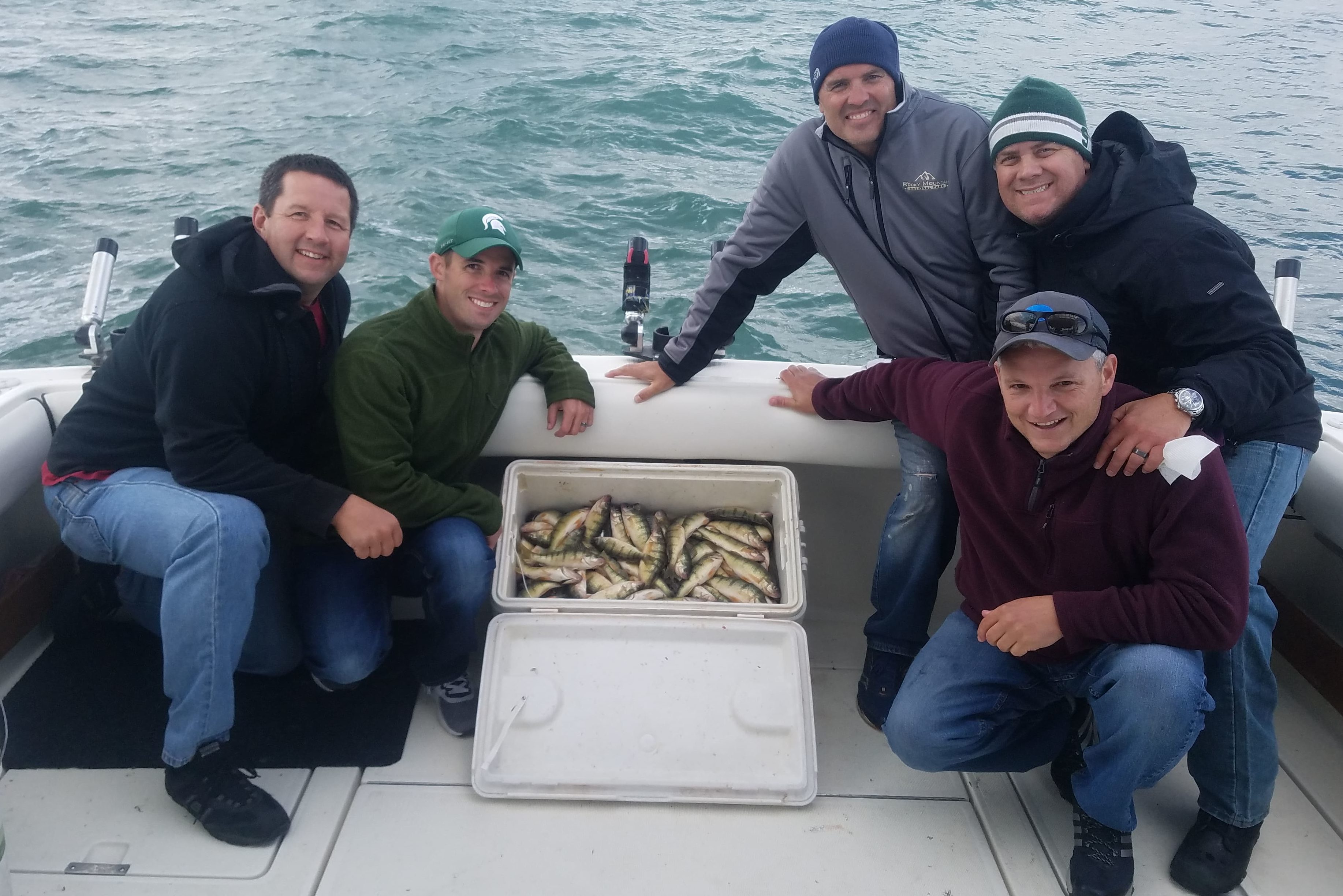 Have Questions
We can help! Use the contact form on the right to get in touch with us!
Charter fishing is what we do!