Lake Erie Walleye Charters From Monroe, Michigan
Bolles Harbor | May 20th – July 18th, 2021
Lake Erie's Western Basin has been dubbed the "Walleye Capital of the World" because of its amazingly large walleye population. Limit catches of "eater sized" walleye are common on our charters throughout the late spring and early summer with a few trophy sized fish mixed in. As the fish school up to feed during the summer, we follow them using advanced trolling techniques to ensure that our clients are always in the middle of the hottest walleye fishing action on Lake Erie. Whether the best fishing is near Monroe, Toledo Beach, Luna Pier, or in Ohio waters, you can be sure that we will travel across the lake to put you on top of the best fishing action!
Dock Location
Anglers Fish Camp
14160 Laplaisance Rd.
Monroe, Michigan 48161
Directions »
Bolles Harbor
Local Accommodations
Standard Charter Rates 
5 Hours or Limit Catch
1-4 People $550
5 People $625
6 People $700
2 Trips Run Daily
Morning Trips Leave at 6:00 AM
Afternoon Trips Leave at 1:00 PM
Fish Cleaning Included
Extended Charter Rates
7 Hours or Limit Catch
1-6 People $700
*Weekdays Only
*By Special Request Only
Fish Cleaning Included
Fishing Report – 2019 in Review
It's hard to find adjectives to accurately describe the walleye fishing on Lake Erie these days. Strong to near record hatches have dominated the fishery since the spring of 2014, leading to an unprecedented boom in the walleye fishing all across Lake Erie. Not even in the heydays of the 1980s have we seen such a sustained stretch of fantastic fishing. 2019 was much like the season before with fast paced limit catches being the norm on nearly every trip onto the water that wasn't negatively influenced by weather. While we will likely see an uptick in the amount of undersized fish we have to sort through in 2020, there should be no shortage of action on most trips. You don't want to miss out on the amazing walleye fishery that Lake Erie has to offer!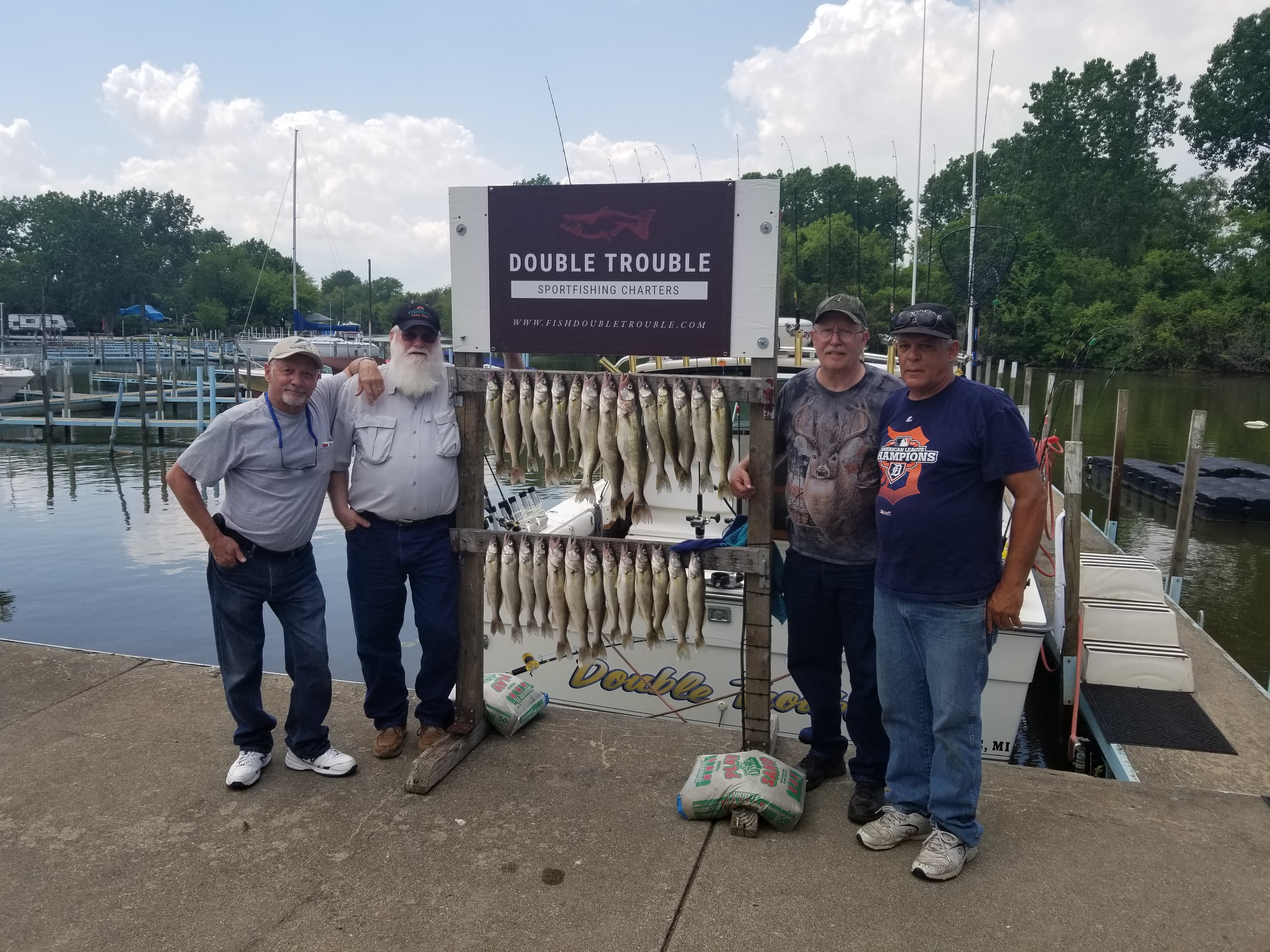 Have Questions
We can help! Use the contact form on the right to get in touch with us!
Charter fishing is what we do!